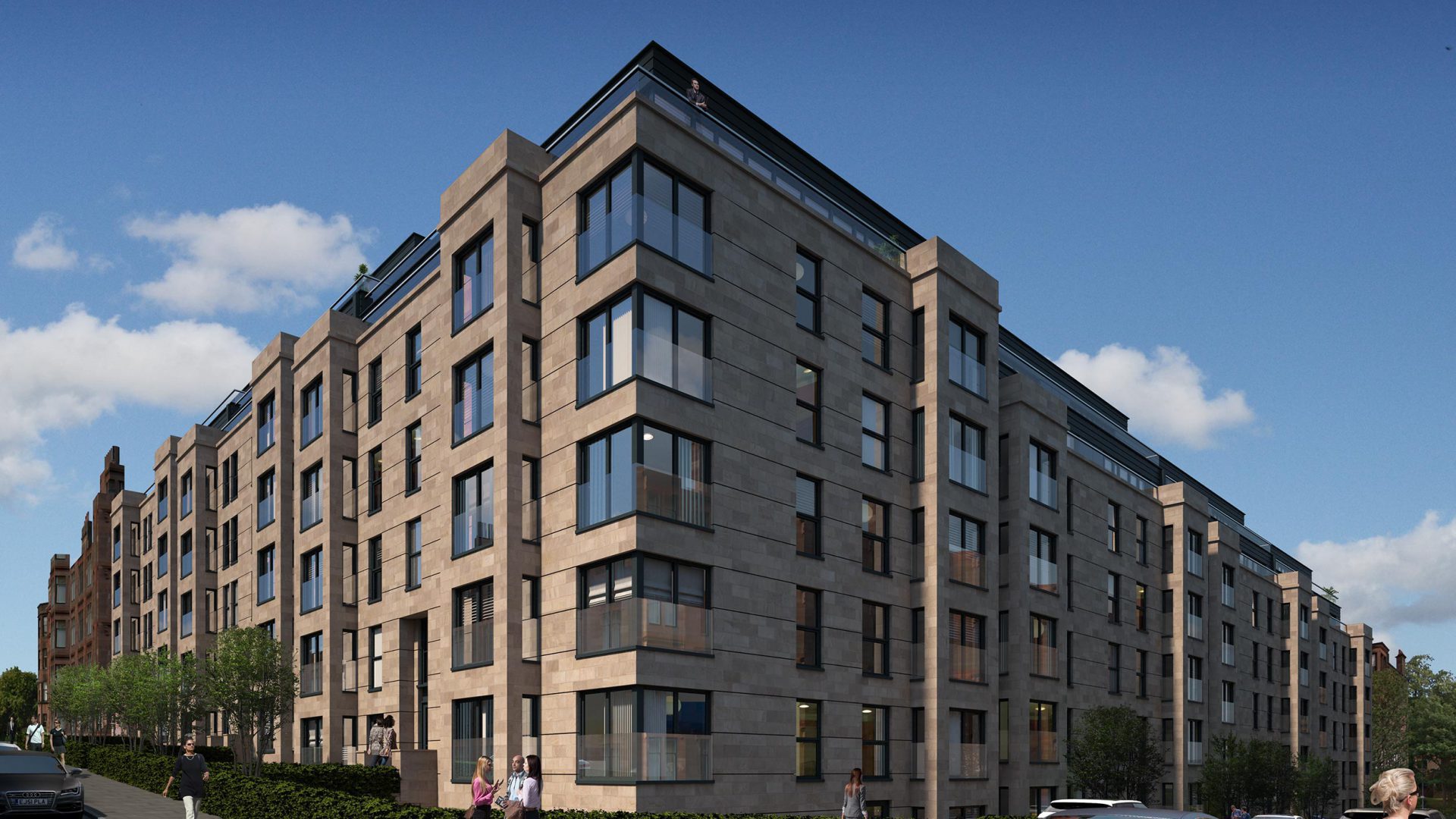 One Hyndland Avenue
Posted on: 23rd April 2019
City Property (Glasgow) LLP, acting on behalf of Glasgow City Council, is pleased to announce the completion of the sale of the site of the former Middlefield Residential School, 26 Partickhill Road, Glasgow to Westpoint Homes Property Company (Scotland) Ltd for the sum of £8,150,000
Allan Macdonald, Development Services Team Manager, said of the sale:
"City Property are delighted to see the conclusion of this sale to Westpoint Homes Property Company. This was a site which attracted a large number of bidders and has provided the Council with a substantial capital receipt and also allowed the regeneration of a former school site."
Middlefield School was built in 1970 and closed its doors in 2014. Westpoint Homes have gained planning consent for the development of 63 luxury residential apartments with work already started on site.
The luxury development will include 1, 2 and 3 bedroom apartments, 2 & 3 bedroom penthouses and 3 bedroom duplex apartments situated within Glasgow's vibrant West End.
The site sits within a prime conservation area which has required the Glasgow housebuilder to keep within the nature and beauty of the surrounding buildings, although incorporating bespoke innovative characteristics. Each property is individually designed whilst ensuring a superior quality of build.
David Mawhinney, Development Director Westpoint Homes says,
"We are delighted to have secured the former Middlefield School site from Glasgow City Council. Our proposed development of sixty-three apartments provides an exciting opportunity to deliver a variety of apartment types and styles which will appeal to a wide selection of purchasers wanting to live in this central west end location. Our strong track record of delivering prestigious sites over the last 30 years continues with the development at One Hyndland Avenue."
Close Brothers Property Finance have adopted a consistent lending approach and have a long track record of delivery which have allowed Westpoint Homes to enter negotiations knowing they have a supportive funding partner.
James McHugh, Director – Scotland & Northern Ireland Close Brothers Property Finance says,
"Westpoint are a longstanding client of ours and we are delighted to be supporting them on their latest development. Their brand is widely recognised for delivering quality product in sought after locations and Middlefield School is a further example of this. As with this acquisition, competition for opportunities is fierce but they are well placed to continue to grow their business and we look forward to continuing our support, with a number of exciting projects in the pipeline".
---